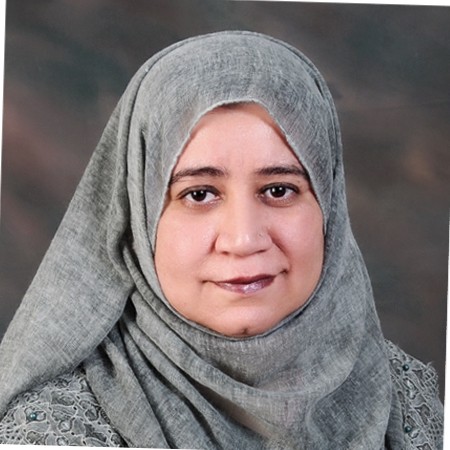 Zainab Hameed
 Entrepreneurial and achievement driven information technology professional with 15 years of experience, working across the board in IT including Technology Management, IS Governance and Strategy, ERP Implementation, Program Management, Information Systems Audits & Reviews, and IS Security.
 Proven leadership skills with managing diverse, cross-functional teams to achieve objectives including managing an IS department of a multinational FMCG supporting 1500+ users, 40+ locations and a team 50+ comprising of business analysts, project managers and technical staff.
 Project Management Professional (PMP) with expertise in managing multiple projects including implementation of SAP for 300+ users at 18 different locations of FMCG, with 8 modules for 3 business divisions and other innovative solutions that drive value for the business and have won ICT awards.
 Certified IT Governance professional and IS Auditor, having worked in Pakistan, UK and USA, on assurance and advisory assignments for the financial services, telecommunications and other industries.
Specialties: IS Governance and Strategy development, Management of Technology, ERP Implementation, Project / Program Management, Information Systems Audits and IS Security.